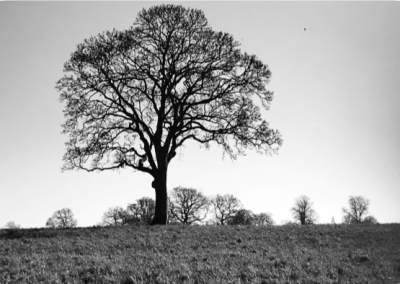 Why we collect your data.
To ensure you receive the best possible care whilst you are a patient at Avondale Chiropractic . Information held about you may be used to help protect the health of the public, and may be used within the practice for clinical audit to monitor the quality of service provided.
Personal Data we collect.
Patient files in this clinic may include the following information :
Details about you e.g. name, address, telephone numbers, email address, date of birth.
Notes and reports about your health e.g. medical history, diagnosis and treatment plan.
Any contact the clinic has had with you e.g. appointments, clinic visits, and telephone consultations.
Relevant information from other health professionals, relatives or those who care for you.
Website contact form and online booking including name, address, telephone numbers, email address
Text messages
Appointment reminders are sent by text and you have the right to withdraw this at any point.
Emails
Appointment reminders. From time to time you may receive an email with regards to exercises or follow ups specifically related to you plan of care. We will ask for your consent to send you these and you have the right to withdraw your consent at any time.
Clinic Telephone is a mobile phone which is password protected.
Sharing your information
We will never sell, distribute or lease your data to any third party.
Confidentiality
We are bound by the GCC and the General Data Protection Regulation 2018 regarding sharing your information to other medical or relevant health professionals. We need your written consent before we can share records, notes or personal information.
Protecting your Data
Whilst you are receiving treatment from our clinic we will continue to securely store and use your personal data. Once you have been discharged, we will be required to retain your personal data for a minimum of 8 years.
Your rights
As we process your personal data, you have certain rights. These are a right of access, a right of rectification, a right of erasure and a right to restrict processing.
You may request a copy of your data at any time. Please make such a request in writing or by email to ann@avondalechiropractic.co.uk Please provide the following information:
your name,
address,
telephone number,
email address and
details of the information you require.
We will need to verify your identity so we may ask for a copy of your passport, driving license and/or recent utility bill. If you believe any of the personal data we hold on you is inaccurate or incomplete, please contact the clinic directly and any necessary corrections to your data will be made promptly. If you believe we should erase your data, please contact us at ann@avondalechiropractic.co.uk
Complaints Procedure
Should you need emergency care out of hours, please phone 07870 235 819 and I will do my best to talk to you or see you if necessary.
If you are not satisfied with any aspects of your care, you are encouraged to discuss these with your chiropractor.
If for any reason you would like to discuss matters with someone other than your chiropractor, then please speak to our professional association, The McTimoney Chiropractic Association (MCA) on 01491 829211.
The MCA will be happy to advise you further, including information regarding your right to contact the General Chiropractic Council (GCC).
Cancellation Policy
Your appointments are very important to me and I understand that sometimes schedule adjustments are necessary; therefore, I respectfully request at least 24 hours notice for cancellations. Please understand that when you forget or cancel your appointment without giving enough notice, I miss the opportunity to fill that appointment time, and clients on my waiting list miss the opportunity to receive treatments.
All cancellations must be received at least 24 hours before your treatment in order to avoid being charged for your appointment . Clients who do not cancel with 24 hours notice will be charged for the cancelled session. I understand that emergencies happen. I provide every client with one free short-notice cancellation. You will not be charged for your first cancellation with less than 24 hours notice. Subsequent short- notice cancellations will be charged for the full session.
The free short-notice cancellation only applies if I am notified prior to the treatment start time. No shows are not eligible for the free cancellation.
If you need to cancel a session, please call: 07870 235 819